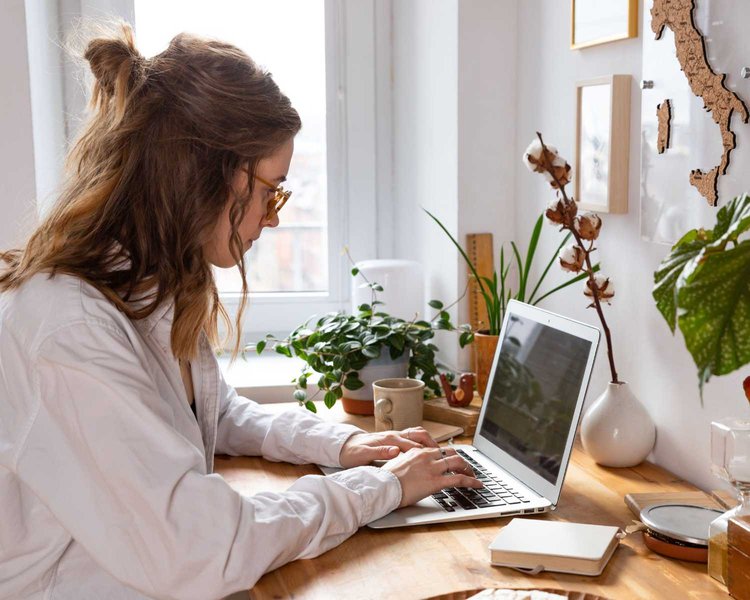 One of the questions we're asked the most is, "what's the difference between IT and Digital?" While they're both similar, they do have some differences and are sometimes used interchangeably. What's most important to remember is that both need the other to offer maximum impact and value to a company or workplace. To break it down, think of IT as the home, and Digital as how you live within it.
Digital is needed in every workplace, regardless of how much or little you're spending at your desk. Using systems such as Excel, time tracking, Word, calendars, online registers etc, are all digital skills that are needed to do your job properly and efficiently. Unfortunately, some of us don't have sufficient skills or confidence in these areas, which is where Primary Goal can help, because at Primary Goal, we specialise in apprenticeships for both IT and digital.
What is IT?
IT stands for 'Information Technology'. IT is the equivalent of the home, the building, the facilities, the rooms, and the pipe work. So in real terms, this is all the infrastructure; the physical hardware through to the operating software to power computing systems.
IT CAN INCLUDE:
·      Computers.
·      Phone systems.
·      IoT Devices from key cards to wearables.
·      Hosting and computer networks.
·      Corporate email accounts.
IT ALSO ENCOMPASSES THE SUPPORT THESE SYSTEMS REQUIRE TO RUN, FOR EXAMPLE:
·      Computer programs and software.
·      Security and antivirus software.
·      Technicians and engineering teams.
What is Digital?
Digital is how you use information technology to communicate and build relationships with employees, customers and other stakeholders online, and as such is often referred to as a discipline within a business, marketing, or media. It's how you live your life within the 'home' of IT.
DIGITAL CAN INCLUDE:
Websites.

Apps.

Social media.

Email marketing.

Online advertising.

Search engine optimisation (SEO).
Why is this important?
The world is changing and is moving evermore towards digital. It's unavoidable and that means that we need to be prepared, because if businesses and people don't become more digital, they may end up holding themselves or others back. Even industries that aren't thought of as being "techie" are becoming digital, such as bricklaying being planned on CAD to work out the best structure or contracts and blueprints being signed off online to reduce paper waste and save money. It may seem strange, but even hands-on tradespeople need digital and therefore digital skills.
Digital apprenticeships can help multiple different industries such as marketers, administrators, and teachers. School staff may find using equipment such as iPads or tablets and the apps available on those devices help children who struggle in a typical classroom setting or just find technology more engaging. Marketers might find online networking more productive, as they can stay in their office or home and still make meaningful connections. Administrators can easily learn some simple Excel shortcuts to shave off hours of tedious data entry. And these examples are just the start!
How can my business get IT and Digital ready?
Here at Primary Goal, we bridge the digital skills gap – and we get huge satisfaction from helping people learn helpful new skills. We help people to get jobs or train people in their digital jobs and careers. If businesses don't stay up to date with training, they won't be aware of software designed to boost productivity and efficiency. This is increasingly important in a competitive world where falling behind means lower profits. As an individual, the technological and digital world can be overwhelming, but with the right help you'll be able to stay up to date, no matter which career you choose to go into.
We're here to help you or your employees become confident in the world of digital and open you up to more opportunities. No matter your background, you and your team can learn to use tech, and we're here to prove it. We offer the opportunity to upskill your staff using our bespoke learning programmes so that everybody in your organisation can become confident in using the digital systems in place. We will help your staff achieve globally recognised qualifications which will give them the skills and knowledge to be more effective in their job roles.
And the best part? Primary Goal can support your organisation to get this training fully funded.
Recent Posts
Louise.Salmon@primarygoal.ac.uk
In 2022 Primary Goal secured £580,000 of apprenticeship levy funding for St. Bart's Multi-Academy Trust which secured over 40 places
Louise.Salmon@primarygoal.ac.uk
Primary Goal's Digital Champion Apprentice Nicola Swady swept the board at the inaugural The News and Observer Series Apprenticeship Awards