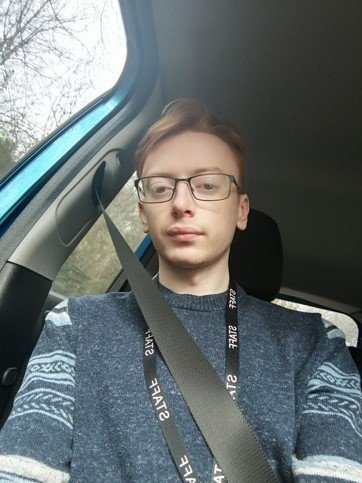 Jay received a Distinction in our Digital Support Technician apprenticeship working at Basingstoke College of Technology. He tells us more about his apprenticeship, and what he's moving on to next.
Why did you decide to do an apprenticeship?
 I decided to do an apprenticeship because It would allow me to grow my skill as a professional.
WHY DID YOU DECIDE TO JOIN PRIMARY GOAL?
My employer and I decided on joining Primary Goal as the Digital Champion course was the best fit for the responsibilities of my job role.
WHAT SUPPORT HAVE YOU RECEIVED DURING YOUR APPRENTICESHIP?
Throughout my apprenticeship, I received plenty of support from helping with my Dyslexia, support check-ups during interim and review meetings and during my EPA, I received plenty of positive support from my coach.
IS THERE AN EXAMPLE OF ONE (OR MORE) THING THAT YOU'VE DONE THAT YOU ARE PARTICULARLY PROUD OF?
I would say I am proud of everything I have accomplished during my time as an apprentice. This is because throughout my apprenticeship I have been able to travel to multiple different places and learn so much about how to help both teachers and students.
WHAT'S NEXT FOR YOU?
For my next steps, I will be progressing to the BCoT Digital team full-time, where I will be using the skills I learned to help improve the use of technology throughout BCoT.
WHY WOULD YOU RECOMMEND AN APPRENTICESHIP WITH PRIMARY GOAL TO OTHER PEOPLE?
I would strongly recommend an apprenticeship with Primary Goal to others because of the quality of information they provided along with the care and support they provided.
We wish Jay the best of luck in his new role.
Recent Posts
Louise.Salmon@primarygoal.ac.uk
In 2022 Primary Goal secured £580,000 of apprenticeship levy funding for St. Bart's Multi-Academy Trust which secured over 40 places
Louise.Salmon@primarygoal.ac.uk
Primary Goal's Digital Champion Apprentice Nicola Swady swept the board at the inaugural The News and Observer Series Apprenticeship Awards