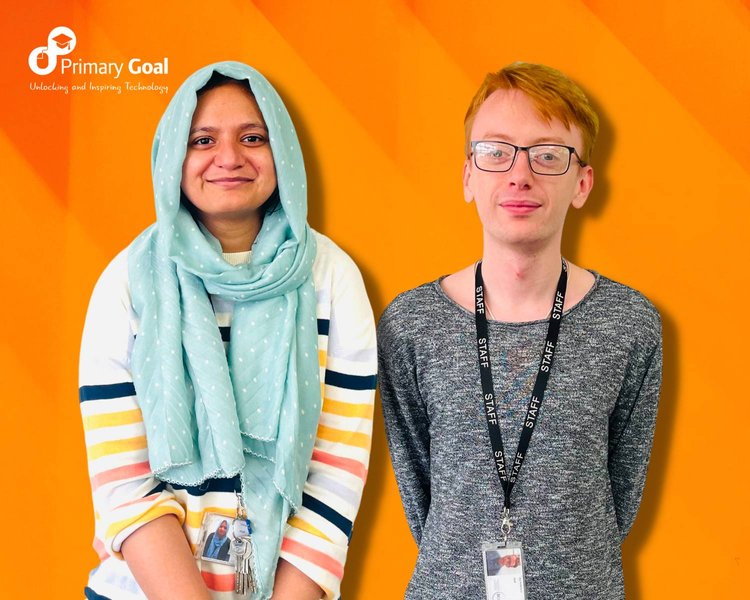 Two of our apprentices, Umaira Tariq and Jay Anderson have successfully completed the new Digital Support Technician apprenticeship and have secured full-time Learning Technologist roles at Basingstoke College of Technology (BCoT). The programme was designed to give them the skills and experience needed for a career in IT.
Why BCoT chose Primary Goal
Our first meeting with BCoT was excellent – they listened to us, collaborated with us, and helped us to adapt the course to suit the needs of the students. When we asked them why they chose us, they said the following:
"Basingstoke College of Technology chose Primary Goal as an apprenticeship partner because they understood the need to develop the human skills of a Learning Technologist in a way that resonated with what we hold to be most important – the empathy, compassion, and shifting of perspective to the user. The priorities of the team were clearly on our Apprentices' needs and the coaching they have received has been excellent. I think the customer service of the team and the willingness to adapt and evolve the programme to meet the needs of the employer has been exceptional as well."
Why did BCoT want to upskill its student team?
It's an important part of BCoT's culture to nurture and develop student talent into staff members. There was one problem; they never found the right standard to scaffold the learning to help them transition until they found our Digital Champion programme and, Jay and Umaira. But who are they?
Umaira Tariq
Umaira was the first apprentice to pass our new Digital Support Technician apprenticeship. Umaria really liked her mentor and was appreciative of how supportive she was. Umaira could email her any question she had and always received a prompt response. Along with regular check-ins that included checking in on her health and wellbeing, Primary Goal provided extra resources so Umaria could revisit segments for her assignments. When asked what Umaria was most proud of, she spoke of her confidence at presenting and speaking in English, in front of other people.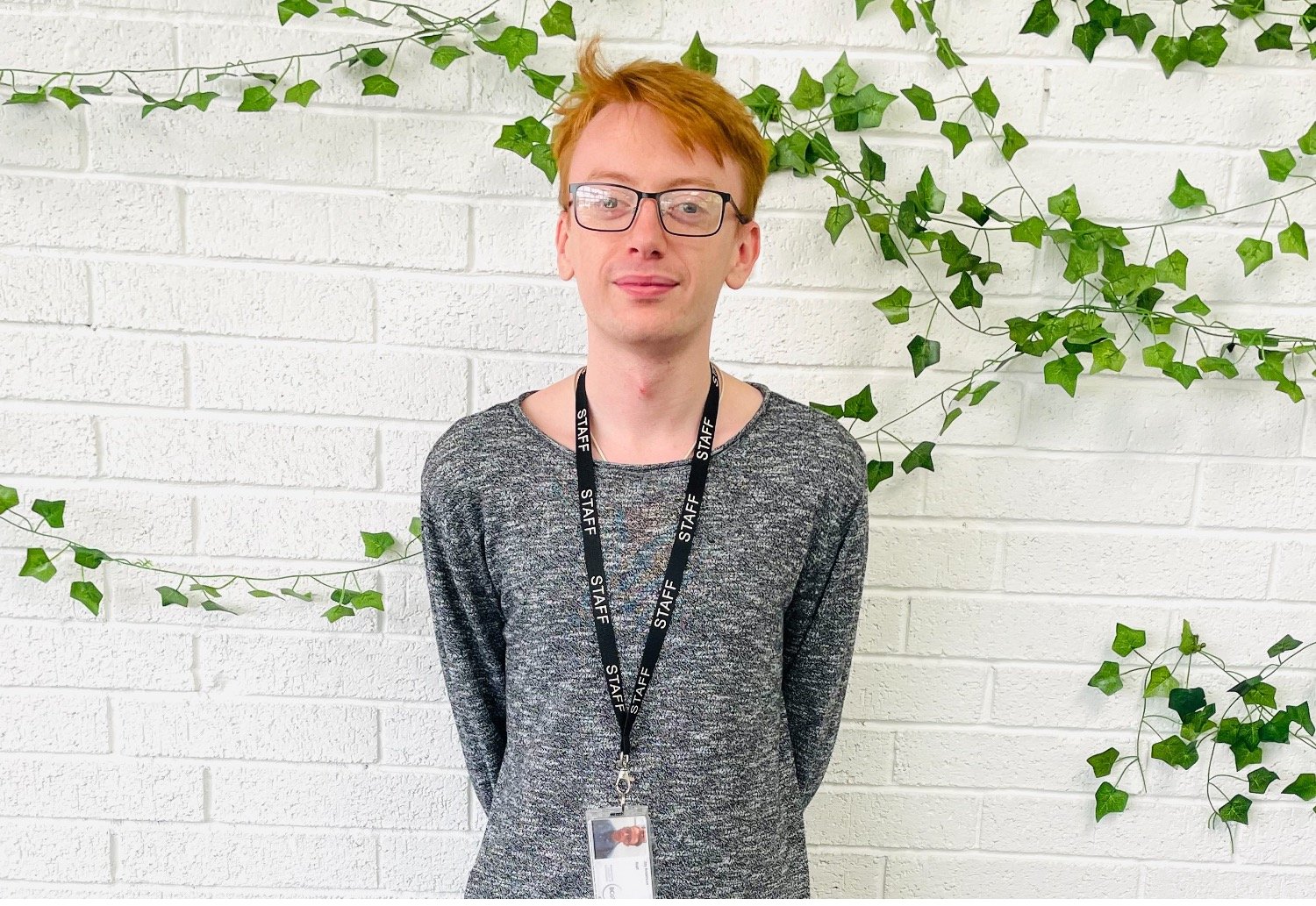 Jay Anderson
Jay received a Distinction in our Digital Support Technician apprenticeship working at BCoT. He decided to do an apprenticeship because he wanted to grow his skillset as a professional. During his course, he received support throughout, had ongoing check-ups during interim and review meetings, and during his End Point Assessment. He feels like he had lots of positive support from his coach, which we love to hear.
What are they doing now?
Umaira is now a full time Learning Technologist and an Artificial Intelligence Lead at BCoT, working with the Digital team to develop teaching, learning, assessment, and wellbeing practices.
Jay is a Learning Technologist and the Immersive Technology Lead at BCoT. He works with teachers to help improve students' active learning through interactive tools and videos.
Working with us
Jay and Umaira's journey had a huge impact on the Primary Goal CEO, Louise Salmon. Louise Salmon used to be Director of Teaching, Learning & Quality Improvement at Basingstoke College where Jay and Umaira were based. Louise managed the Digital Team at Basingstoke. Louise witnessed first-hand Primary Goals Digital Champion model and the benefit this has on educational establishments. She was impressed that they were able to take their colleagues through new and emerging technologies, working with them in their own areas of expertise to make it more fun. This helped make the content less daunting for staff while enhancing the experience for the learner.
Louise was seeking a career move and when approached to join Primary Goal, she didn't hesitate. She's proud to be part of a team who has a far-reaching impact across multiple businesses, inside and outside of education.
Recent Posts
Louise.Salmon@primarygoal.ac.uk
In 2022 Primary Goal secured £580,000 of apprenticeship levy funding for St. Bart's Multi-Academy Trust which secured over 40 places
Louise.Salmon@primarygoal.ac.uk
Primary Goal's Digital Champion Apprentice Nicola Swady swept the board at the inaugural The News and Observer Series Apprenticeship Awards