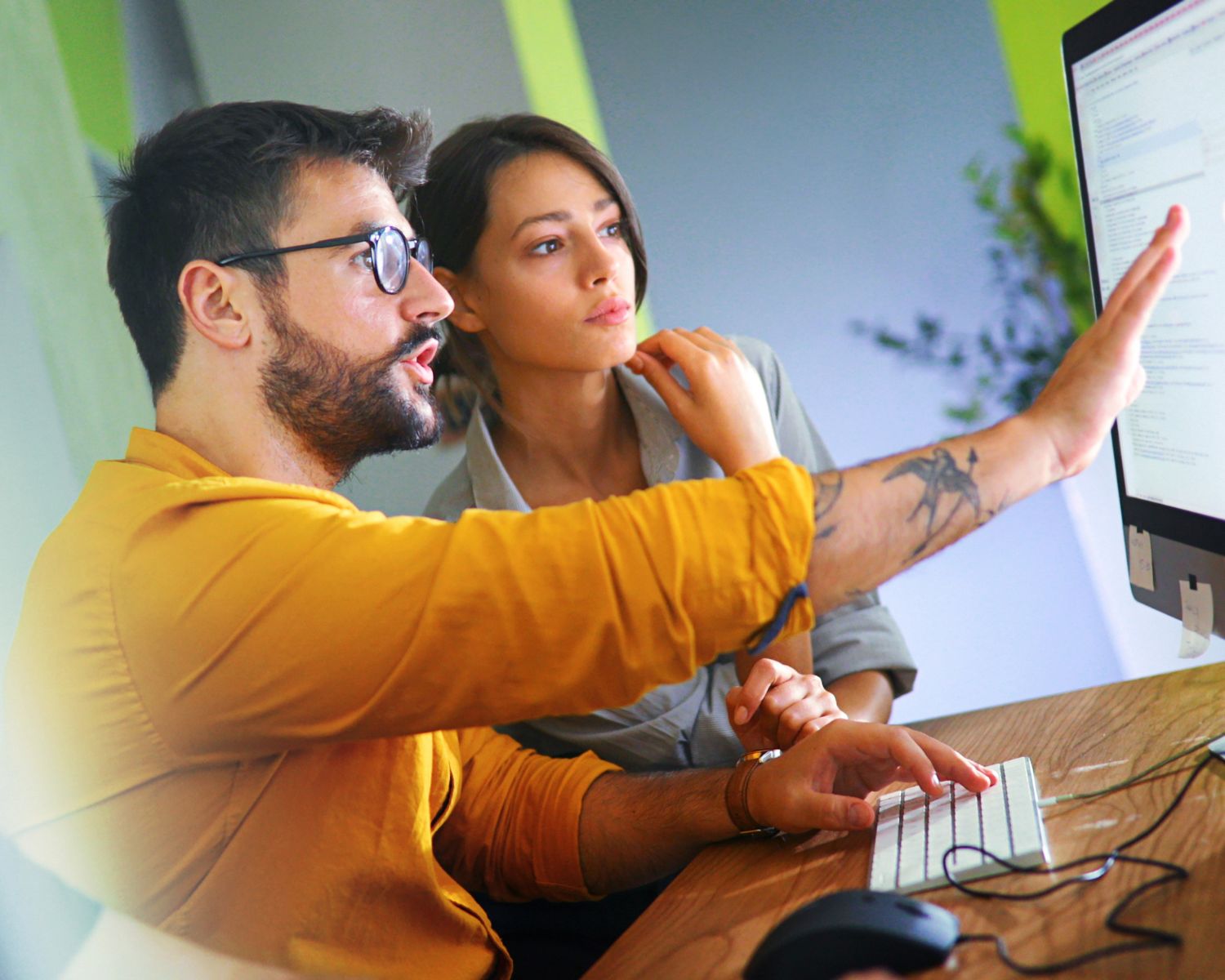 Are you looking to embark on a rewarding and exciting career in the digital industry, but unsure of where to start? Maybe you feel that the only way to get into the digital industry is through a degree in a relevant field? Or perhaps you're working within a different industry and feel like it's time to change careers but you're not sure how to accomplish that. 
The diverse and constantly evolving world of technology offers a lot of opportunities, and there are several pathways you can take to kickstart your journey – you don't just have to go down the traditional university route! 
Instead, why not consider an apprenticeship? You will earn relevant qualifications whilst gaining contacts and hands on experience within your chosen industry, allowing you to decide whether it's the right career move for you.
What skills and knowledge can you gain through a digital apprenticeship?

 
Apprenticeships offer a range of valuable skills and knowledge that are highly sought-after in the digital industry. These include:  
Apprentices gain hands-on experience with various technologies, tools, and software commonly used in the digital sector. This practical knowledge prepares them for real-world challenges.  
Problem-solving abilities 

 
The digital industry thrives on innovative solutions to complex problems. Apprentices learn critical thinking and problem-solving skills to tackle technical issues efficiently.  
Teamwork and communication 

 
Collaboration is a crucial aspect of the digital industry. Through group projects and interactions, apprentices develop strong teamwork and communication skills.  
With the growing threat of cyber-attacks, cybersecurity is a top priority for organisations. Apprentices are taught the fundamentals of cybersecurity so that they understand how to protect digital assets effectively. They can also use these skills to specialise in cyber resilience.  
Technology is constantly evolving, and professionals in the digital industry must keep up with the latest trends. Apprenticeships encourage free thinking and agility, helping students to be confident and adaptable to new or tricky situations.  
What are the potential career paths after completing a

digital

apprenticeship?

 
The digital industry offers a vast array of career pathways for apprentices who complete these programmes, including:  
Completing a network engineering apprenticeship programme opens doors to both network engineering jobs as well as higher and additional learning. Network engineers can pursue careers as network administrators, network analysts, or even specialise in fields like wireless networking or cloud infrastructure.  
Technology apprentices can become software developers, working on designing, coding, and testing applications.  
With the rise in cyber threats, cybersecurity analysts are in high demand. These professionals work to protect organisations from cyber-attacks and safeguard sensitive data.  
Those interested in assisting users with technical issues can opt for roles as IT support specialists, providing technical assistance and troubleshooting to end-users.  
Systems administrators are responsible for managing an organisation's IT infrastructure, including servers, databases, and networks. With the world becoming increasing digitalised, these are a plethora of opportunities to be found here.  
What

digital

apprenticeship

opportunities do we have on our vacancy board?

 
Securing your dream job can be a challenge, but our vacancy board takes away the stress of finding the perfect opportunity for you. Our user-friendly platform connects job seekers with employers in the digital industry, opening doors to exciting apprenticeships and career opportunities. 
Whether you're just starting out, changing fields or looking to level up in your profession, our platform showcases a variety of opportunities – maybe some you didn't even know you'd like to apply for! Opportunities include:  
We have various IT opportunities, offering both broad and niche experiences. Whether you want to specialise in hardware maintenance, software development, or IT support, you'll find apprenticeships that provide hands-on experience and training in various aspects of IT right here on our vacancy board. From troubleshooting computer systems to managing networks, the IT apprentice vacancies cover a broad range of skills and knowledge.  
For individuals with a passion for networking and infrastructure, a Level 4 network engineer role could be your calling. These apprenticeships allow you to delve into the complexities of designing, implementing, and maintaining computer networks. From configuring routers and switches to ensuring network security, the role of a level 4 network engineer is essential in keeping businesses connected and secure.  
Technical support officer apprenticeship

 
If you're a people person and thrive in a customer-oriented role whilst still enjoying solving technical issues, a technical support officer role is a great option. These positions involve assisting users with hardware and software problems, troubleshooting technical issues, and providing excellent customer service. As a technical support officer, you'll play a vital role in ensuring smooth operations within organisations and supporting end-users with their digital tasks and issues.  
Thinking a career in the digital industry could be for you? Contact us today to find out more about apprenticeships and the opportunities we have available.  
Recent Posts
Louise.Salmon@primarygoal.ac.uk
In 2022 Primary Goal secured £580,000 of apprenticeship levy funding for St. Bart's Multi-Academy Trust which secured over 40 places
Louise.Salmon@primarygoal.ac.uk
Primary Goal's Digital Champion Apprentice Nicola Swady swept the board at the inaugural The News and Observer Series Apprenticeship Awards