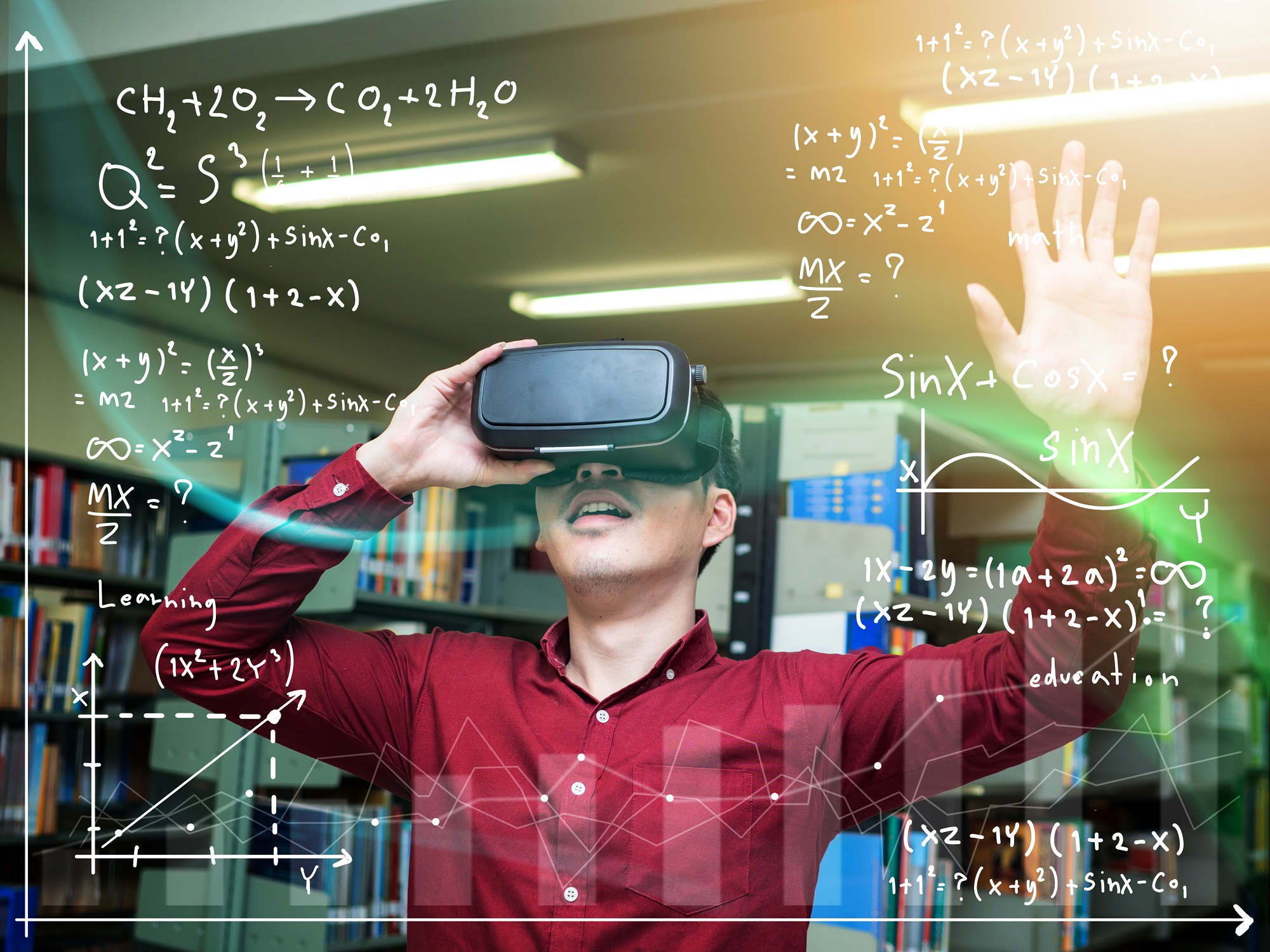 We're delighted to share the news that Primary Goal has partnered with Amey, who have provided £390,000 of funding, for Primary Goal's Flagship Digital Champion Programme to be delivered to The Discovery Trust. 
Primary Goal are working directly with The Discovery Trust, enabling them to enhance and build on their current digital journey for their staff, through the Digital Champion programme. Amey has provided £390,000 of apprenticeship levy as part of their ESG and CSR strategy, which will fund the upskilling of 30 members of staff across the whole trust, helping them to enhance their digital skillset.  
Jon Hornagold, Apprenticeship Manager, said; "As a large organisation, it's really important to Amey to be able to share some of our levy where we can, to areas around the country. In a school setting such as this, it is fantastic to see the impact the funding will have". 
Paul Stone, CEO of Discovery Schools Academy Trust, said; "The Discovery Trust is a partnership of 13 primary schools and two special schools. We were completely blown away and were just speechless when we first found out about the funding. Primary Goal has really helped us as a Trust", "they are an integral partner in making sure this funding and investment has real impact on children's lives". 
Louise Salmon, CEO of Primary Goal, said "We are always delighted to match stakeholder funding to those who require digital skills, especially impacting those in education across our country, where funding is needed most and thank Amey, as one of our funding stakeholders, in supporting the digital upskilling of staff in the education sector at The Discovery Trust".  
Emily Davies, ESG Director at Amey, said; "Every day, Amey are looking at ways to support the wellbeing of individuals and communities in the geographies that we operate in."  
Thanks to Primary Goal's Digital Champion Programme, the apprenticeship levy money Amey has provided will have a dramatic impact on ensuring vital digital skills are imparted to educators teaching the next generation, the workforce of tomorrow. 
What is the Digital Champion Programme all about?



Primary Goals Flagship Digital Champion programme is one of several digital training programmes delivered by our in-house subject matter experts, who are industry leading EdTech specialists, providing innovative solutions for digital transformation.  In this fast paced ever changing digital world, we ensure there is a deep understanding of the digital applications available, through the devices they have at hand.  
The Digital Champion programme further supports digital strategies at every level of the organisations Primary Goal works with.  
Educators will be able to understand and plan for the role of technology within their own roles and schools to enhance teaching and learning, support accessibility and inclusion, narrow the digital divide, and support learners, so that they can improve outcomes for students and all members of the community, as well as preparing pupils for jobs of the future. The world of technology is moving fast, so it's vital that students are equipped for the future, and the only way that can happen is to make sure that educators can teach them the necessary digital skills.  
Phil Brown, Chief Digital and Information Officer, Amey, said; "Primary schools are the workforce of tomorrow and this is where we can do something to help give them the opportunities that they need." 
Naomi O'Neill, Head of IT Governance at Amey, agreed that; "Digital skills are important for all of us."  
Find out more about our digital champion programme. 
Why are digital skills so important

within the education sector?
Having a solid digital skillset is vital to those within the education sector for a whole host of reasons. These include… 
Effective teaching methods
In modern classrooms, technology plays a crucial role in engaging students and making lessons more fun and engaging. Teachers with digital skills can use various digital tools, such as interactive whiteboards, educational apps, artificial intelligence and online resources, to create exciting learning experiences.  
Remote and blended learning
With remote and blended learning becoming more common since 2020, it's important that teachers and staff have strong digital skills in order to direct online classes, share educational materials electronically, and engage with students through virtual platforms. 
Personalised learning
Digital skills enable teachers to personalise instruction for students. They can use data analytics and educational software to assess individual student needs and tailor lesson plans accordingly. This personalised approach enhances student engagement and academic outcomes. 
Communication and collaboration
Digital skills are crucial for effective communication and collaboration among educators, students, and parents. Teachers can use email, messaging apps, and video conferencing tools to stay in touch with students and their families. Additionally, collaboration tools allow educators to work together on curriculum development and share best practices, offering a more well-rounded educational experience for students.  
Professional development
Digital skills are essential for educators to engage in continuous professional development. Online courses, webinars, and digital learning platforms offer opportunities for teachers to enhance their subject knowledge and teaching techniques so being able to access these is key to staying up to date with educational trends.  
Student assessment and feedback
Digital skills enable teachers to streamline the assessment and feedback process. They can use digital tools to create and grade assignments, track student progress, and provide timely feedback, making the learning experience more efficient as well as helping to spot any students who may be struggling and getting them the support they need. 
Digital citizenship education
Teachers with digital skills can impart valuable lessons on digital citizenship to students, teaching them responsible and safe online behaviour. Educators play a crucial role in educating students about online safety, and how to use technology in a responsible manner; something that is very important to instil into a young generation that is growing up with tech at their fingertips. 
As Primary Goal goes through substantial growth, we're enabling change through skills and progressive training in the Education Industry. We're proud to be using our expertise to help bridge the gap in digital skills across Leicestershire to provide quality education that's fit for the future, supporting both students and teachers. 
About

Amey



Amey is a leading provider of full life-cycle engineering, operations, and decarbonisation solutions for transport infrastructure and complex facilities. They have expertise in various aspects of engineering and infrastructure management and are a strategic supplier to UK Government.  
Investing in Environmental, Social and Corporate Governance (ESG) and Sustainability is fundamental to Amey's purpose to bring about positive change. Amey state; "Our intent is to create community value, wealth and wellbeing through championing an inclusive economy, one that provides opportunities to all and targets positive action for people and places that are most disadvantaged."  
For more information about their services, visit the Amey website.  
What is apprenticeship levy funding?
The government's apprenticeship levy is a tax that employers with a payroll exceeding £3 million (threshold) are required to contribute to. These contributions are subsequently pooled into a dedicated fund, which can be tapped into to assist in covering the funding that is linked to apprenticeship training.  
Louise Salmon, CEO of Primary Goal, said; "At Primary Goal we make sure that stakeholder relationships are really strong to ensure that the Apprenticeship Levy funding goes back into education across our country." 
Interested in helping your team improve their digital skillset? Enquire here to find out more. 
Recent Posts
Louise.Salmon@primarygoal.ac.uk
In 2022 Primary Goal secured £580,000 of apprenticeship levy funding for St. Bart's Multi-Academy Trust which secured over 40 places
Louise.Salmon@primarygoal.ac.uk
Primary Goal's Digital Champion Apprentice Nicola Swady swept the board at the inaugural The News and Observer Series Apprenticeship Awards